Having already looked at the main MPL squads for M3, it is time to look at the remaining teams heading to this epic event.
While the M3 World Championships will have eight teams which are all well-versed in Mobile Legends, having either won or been runners-up in the local MPL tournaments, there are another eight teams who have also conquered their regions. Whether it be newly formed MPL tournaments or regional qualifiers, there is still a chance that we see some magic from these teams, with a chance of upsets always on the cards.
MPL's newest stars
In recent times, Moonton has begun to expand its reaches, growing the Mobile Legends community to new regions. Although these regions are not completely unknown, they have only just begun to grow in their regions, with Cambodia and Brazil having just completed their first ever MPL events. Much like Impunity KH's brilliance at MSC 2021, there is still a chance that these teams can show up on the international stage and make a name for themselves.
MPL Cambodia
SeeYouSoon – Season 1 Champion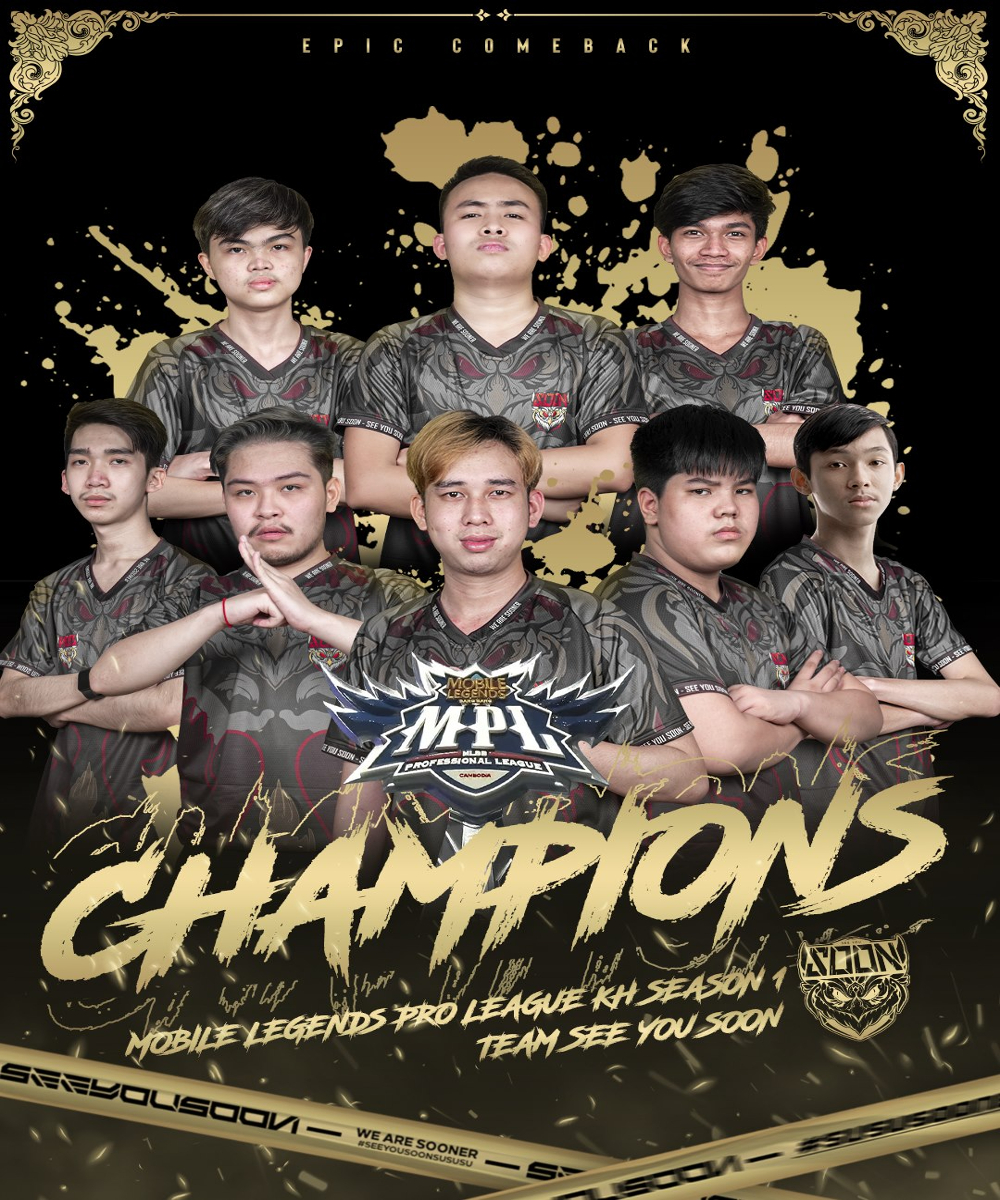 SeeYouSoon are far from a newcomer team, having spent the large part of 2020 and 2021, so far, making a name for themselves. The team have managed to take some massive wins at smaller tournaments, but their biggest victory was definitely the most recent, at the inaugural season of MPL Cambodia. The team showed that nobody should ever give up, even when all the odds are against you, as their passion and skill secured them the championship and a spot at the M3 World Championships.
MPL Brazil
Red Canids Kalunga – Season 1 Champions
Vivo Keyd – Season 1 Runner-up
One of the biggest stories to come out of the brand-new Brazilian MPL was that of Red Canids Kalunga, who managed to cause a massive upset as they took down the favourites, securing the win for themselves. Even after being unable to keep up during the group stages, and dropping into the lower bracket, Red Canids shocked everyone as they went through both the M2 Brazilian representatives, Dreammax, and the seemingly unstoppable Vivo Keyd on the final day.
While Brazil has fielded teams at the previous two World Championships, the region now has its own domestic league to build up their talents, plus a chance to show off even more with two teams from the region. That said, Brazil will not be the only representative from the South American region, with Moonton expanding even further, giving Latin America its own separate qualifier.
The Global Qualifiers
Although M1 saw teams from around the world make their way into the World Championships via qualifiers, M3 has already shown the growth of MLBB, with even more qualifiers added into the mix. Turkey, CIS and North America were re-added, after M2 featured mostly Southeast Asian squads, with a few international representatives. But this year we also saw the addition of Latin America and Arabia, two regions which will now see a team showing their regions talents on the M3 World Championship stage.
Latin America Championship 2021 Champions
The first of two newcomer regions to the M3 World Championships are that of Latin America, with Malvinas Gaming securing the spot. While Brazil has seen representation at both previous events, with two squads this time around, the rest of South America has now been included, with an Argentinian organisation boasting a Peruvian roster looking to show their MLBB skills off at M3.
M3 America Qualifier Champion
Although missing out on M2 earlier this year, NA is finally getting a chance to show off its MLBB talents once again on the global stage. The region saw a packed qualifier, which was cast by some extremely well-known names from Dota 2. BTK were almost completely unstoppable throughout the qualifiers, going almost entirely unbeaten as they took the win. While NA may not be as versed in MLBB as regions with their own domestic league, it will be extremely interesting to see how they fare, and if they can cause some major upsets.
Mobile Legends Mythic League CIS Champion
Moonton has definitely been pushing for MLBB to grow across the globe, which we have seen in the inclusion of a MPL in Brazil recently. That said, the CIS region also got their shot at reaching M3 with the Mobile Legends Mythic League, which saw Deus Vult taking down all their opposition to play on the biggest stage of them all. This, however, will not be the first time that the team will represent their region, having played at the M1 World Championships back in 2019.
After making it into M3, something huge happened for this squad, as one of the greatest organisations of the CIS regions, decided that it was time to get involved in the mobile gaming market. Deus Vult were picked up by Natus Vincere, giving them an even bigger chance to prove themselves to the world. NAVI may be known for their prowess in the likes of Dota 2 and CS:GO, but maybe MLBB will be their new hunting grounds.
Mobile Legends Turkey Championships 2021 Champion
Another region returning to M3 is that of Turkey, having missed out on M2 as well. This time around, it will be Bedel Esports, who took a magnificent victory over X7 in the grand finals, not dropping a single game in their path through playoffs or in the grand final. That said, there is not much known about this team, but there is always a chance to see upsets as not even the so-called, "bigger" teams will be able to know the strategies these teams might have in store.
M3 Arabia Major Champions
The final addition to M3 this year would be the second newcomer region as the M3 Arabia Major produced a champion. Unfortunately, even after Akatsuki were the victorious team, they were not the team that would grab the M3 spot. Due to the currently ongoing pandemic, Akatsuki were unable to secure themselves passage to M3, with GX Squad being the team to take their place. Although, once again, we may not know a lot about the squad, it would seem that they do fall in line with much of the Southeast Asia teams when it comes to picks and playstyles – but whether that will be enough to cause some upsets remains to be seen.
---
Now that we have taken a small look at both the main MPL teams and the rest of the qualifiers for the M3 World Championships, we need only wait for the event to begin. For some teams, they have a chance to get in a bit of practice at the currently ongoing MPL Invitational, while others will have to hope that they can maybe pick up some valuable information from the Southeast Asian teams on show as we countdown to M3.