The group stage begins on June 11.
The Mobile Legends: Bang Bang Southeast Asia Cup 2022 (MSC 2022) will begin in just a few days. 12 of the best teams in Southeast Asia will clash in Kuala Lumpur, Malaysia to determine who the best MLBB team in the region is.
This year, five of the six players from MSC 2021 defending champions Execration will compete under the Smart Omega banner. They are set to defend their MSC crown against some of the toughest teams in the region, including RRQ Hoshi, ONIC Esports, and RSG PH.
Here's how the top 10 teams stack up against one another in our official ONE Esports MSC 2022 power rankings.
---
MSC 2022 power rankings
1. RSG PH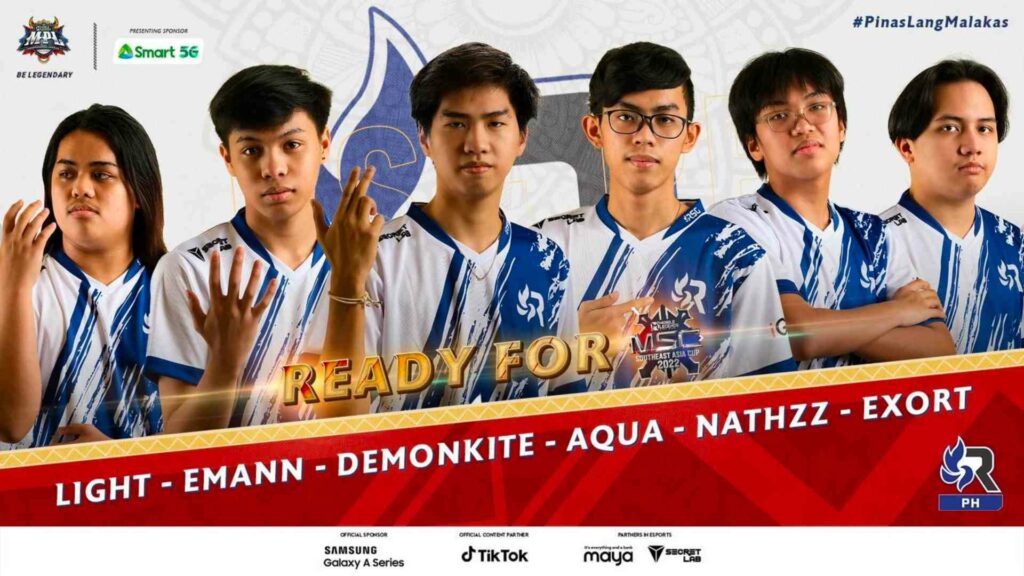 Credit: Mobile Legends Esports
RSG PH was crowned the MPL PH Season 9 champions, only losing one match out of 11 in the playoffs. They swept top-seeded teams ONIC Esports and TNC in the upper bracket before winning the best-of-seven grand final against Smart Omega 4-1.
The team consists of rising stars led by one of the most disciplined head coaches in the league, Brian "Coach Panda" Lim. Under his leadership, some of the youngest players on the team, such as Dylan "Light" Catipon and Nathanael "Nathzz" Estrologo, won numerous individual awards this season.
RSG PH will be looking to bring their A-game to MSC 2022, but they'll need to make sure that the first-day jitters don't get to them, given that they have little to no experience competing internationally. Nevertheless, they remain the best team going into the tournament and are heavy favorites to win it all.
---
2. Smart Omega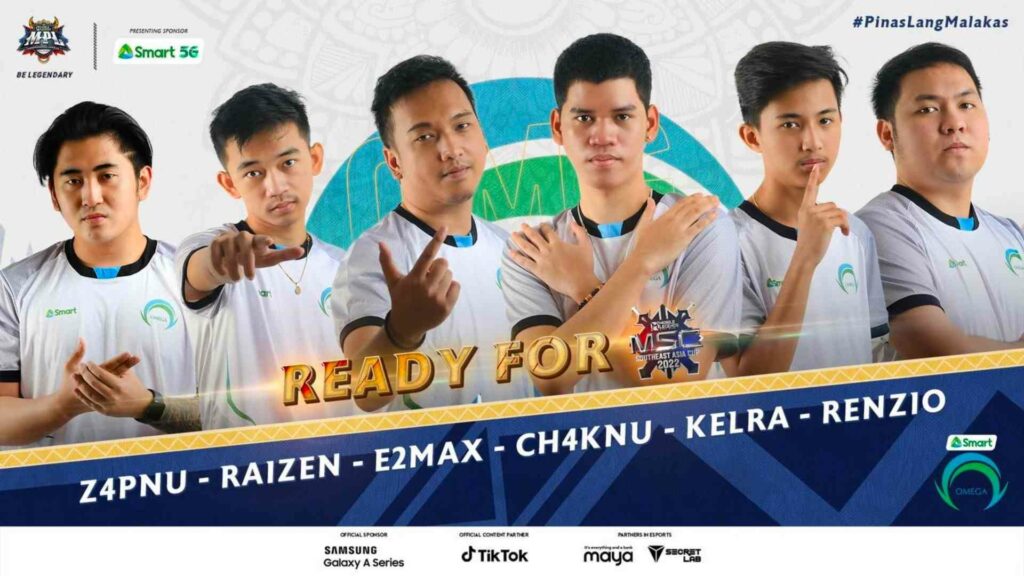 Credit: Mobile Legends Esports
When the franchised league system was announced for MPL PH Season 8, Execration decided not to purchase a slot. Fortunately, the whole MSC 2021 champion roster was promptly picked up by Smart Omega.
Currently, Smart Omega are one of the toughest teams in the league and are known for thriving when all odds are stacked against them. They barely qualified for the playoffs this season, after finishing sixth in the standings. But they went on to reach the grand final, fighting their way through the lower bracket and even taking down super team ECHO in the play-ins stage.
Even though they lost to RSG PH in the grand final, their deep playoff run proved that they are still a force to be reckoned with.
With MSC 2021 MVP Duane "Kelra" Pillas, Joshua "Ch4knu" Mangilog, and Renz Errol "Renzio" Cadua leading the battle-hardened squad, Smart Omega looks to defend their title as the kings of SEA.
---
3. RRQ Hoshi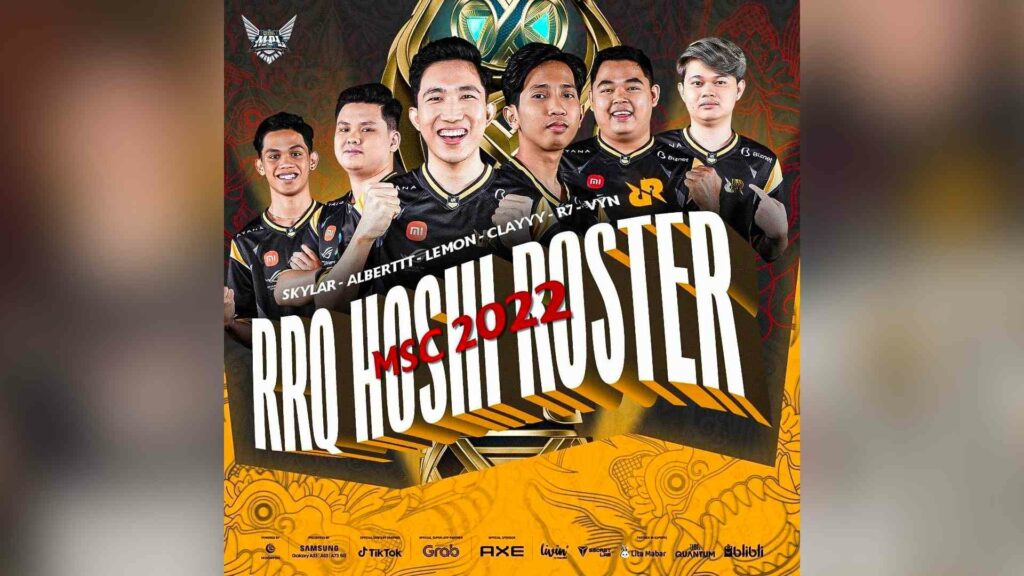 Credit: Mobile Legends Esports
After winning four MPL ID titles, RRQ Hoshi deserve every right to be called the King of Kings. The team's roster hasn't changed much in the past few seasons, except with the arrival of former Genflix Aerowolf player Deden Muhammad "Clayyy" Nurhasan during MPL ID Season 8.
With its original roster still largely intact, there's no doubt the team's in-game chemistry will be their greatest strength. And if there's one player who has the capacity to change the game for RRQ Hoshi, it's Albert Nielsen "Alberttt" Iskandar.
If Alberttt manages to master the tank jungle heroes that are popular in the current meta instead of going for his comfort assassin hero picks, RRQ Hoshi will be extremely difficult to put down.
---
4. ONIC Esports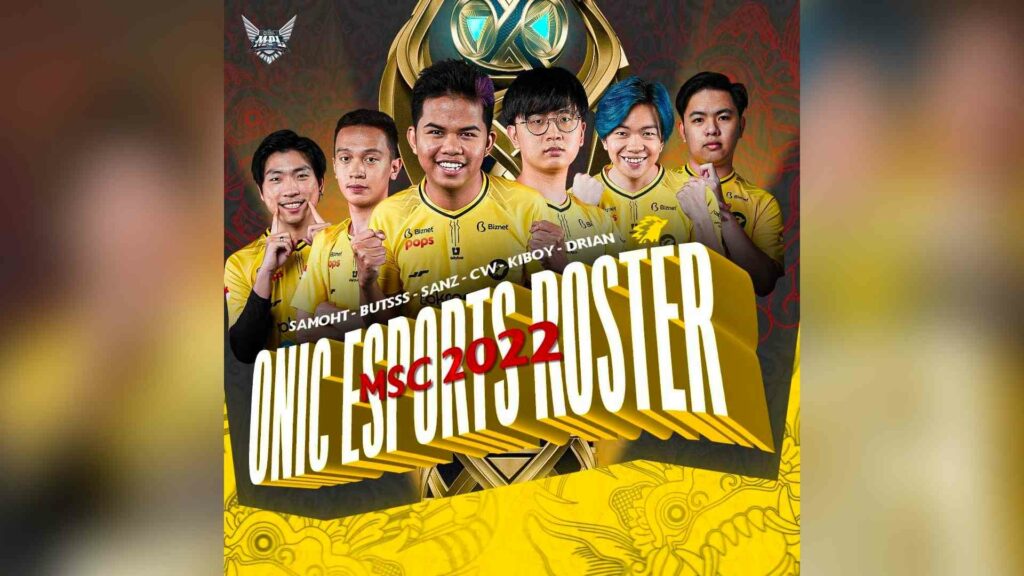 Credit: Mobile Legends Esports
The second-best team at MPL ID Season 9, ONIC Esports are known for their hyper-aggressive playstyle. Two of their players, Muhammad Satrya "Butsss" Sanubari and Gilang "S A N Z", are incredible playmakers who can adapt to any situation with ease.
The formidable duo was largely responsible for defeating Blacklist International at the ONE Esports' MPL Invitational 2021 grand final, back when the PH squad was regarded as the best MLBB team in the world.
The return of Adriand Larsen "Drian" Wong could also bolster the team's chances, and he is the only player remaining from the original ONIC roster who won MSC 2019. His championship experience, coupled with the drive of ONIC players to replicate their success at the ONE Esports' MPL Invitational 2021 and MPL ID Season 8, will truly test any team who dares underestimate them at MSC 2022.
---
5. RSG SG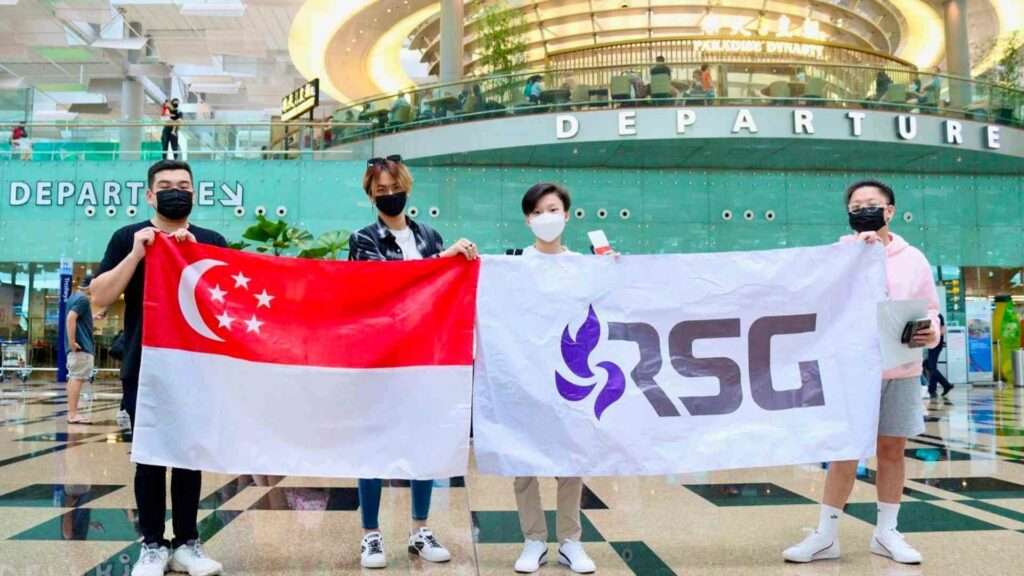 Credit: Mobile Legends Esports
After losing to EVOS SG twice in a row at MPL SG Season 1 and MPL SG Season 2, RSG completed their redemption arc after finally winning the crown at MPL SG Season 3 against the same team.
They will be facing RSG PH in Group B, where RSG SG newcomer Brayden "BRAYYY" Teo should have a lot to learn from his PH counterpart Jonard Cedrix "Demonkite" Caranto.
Gold laner Lim "Ly4ly4ly4" Yang, who is the most experienced player on the team, will need to step up if they intend to make a deep playoffs run. He is listed as a substitute player for the team, but his in-game presence and shot-calling will definitely come in useful against more experienced teams from major MPL regions.
---
6. EVOS SG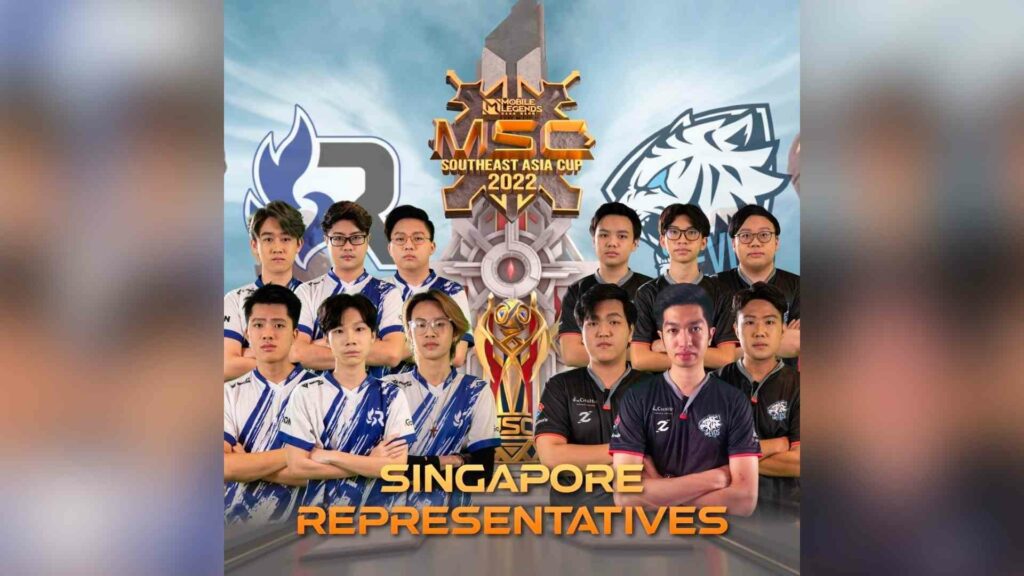 Credit: Mobile Legends Esports
Despite failing to defend their back-to-back championships at MPL SG Season 3, EVOS SG will head into MSC 2022 with newfound motivation after winning the bronze medal at the 31st SEA Games.
EVOS SG's strength lies in their side lanes. Stefan Chong "Soul" Ru Chyi, who came out of retirement this season, will man the EXP lane, serving also as a guide for newer, promising players in the team such as gold laner Adam "Adammir" Chong.
The team inches closer every year to winning their first-ever championship title on the international stage. With Soul back to playing competitively and the team fielding the best gold laner in Singapore, this is the perfect time for the white tigers to finally prove once and for all that Singaporean teams are as strong as teams from Indonesia and the Philippines.
---
---
7. Todak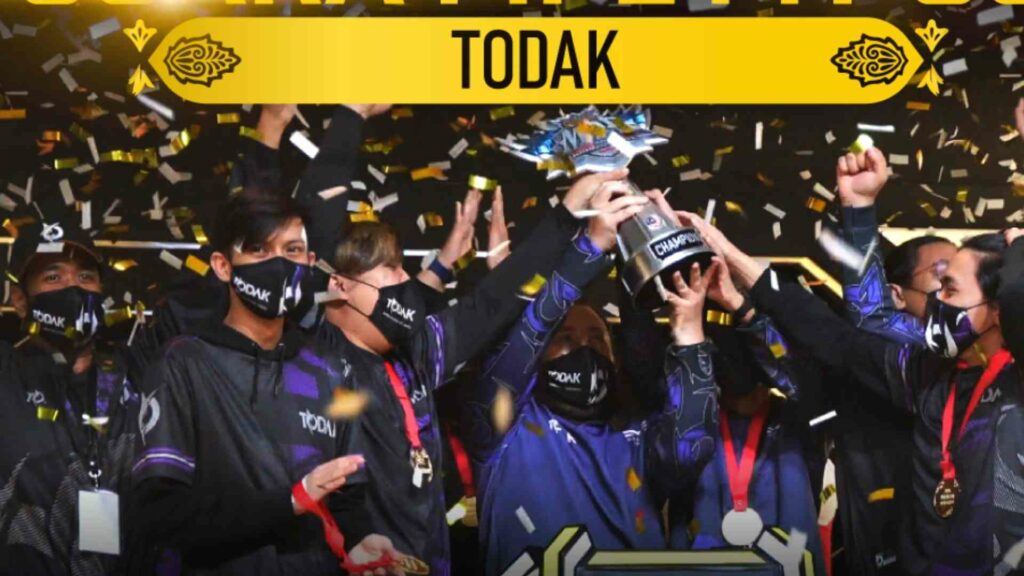 Credit: MPL Malaysia
Todak has established itself as a formidable team in Malaysia, but remains something of a mystery internationally. After a disappointing 31st SEA Games campaign, the Malaysian squad will have to return to the drawing board for MSC 2022.
While the team is known for successfully pulling off unique hero picks and strategies, this playstyle has not worked as well against more experienced teams outside Malaysia, with the organization failing to secure a podium finish in recent international MLBB tournaments.
But if Muhammad "CikuGais" Danial and the rest of the squad manage to resolve their issues before MSC 2022 begins, you'd be remiss to write Todak off completely.
---
8. Impunity KH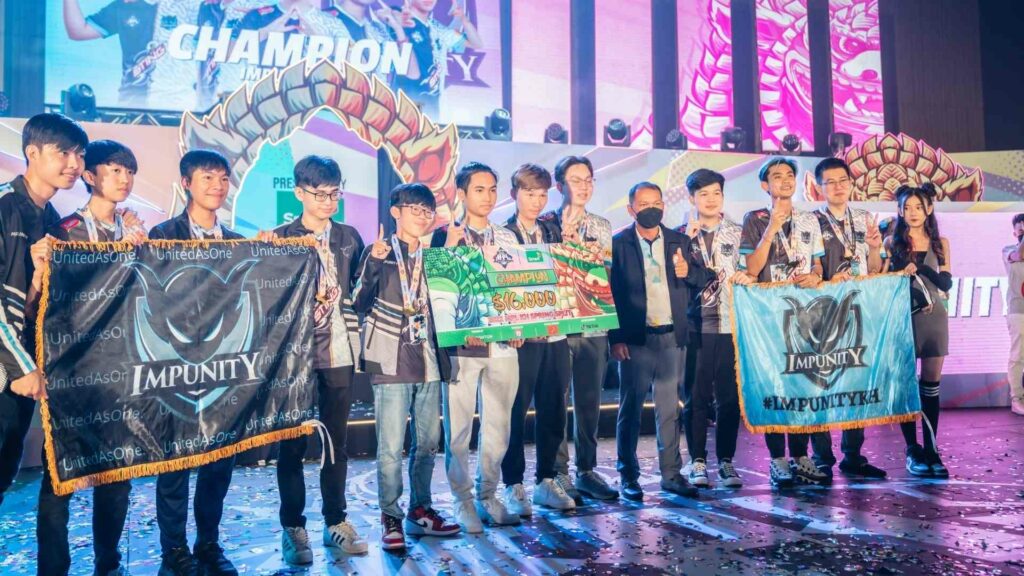 Credit: Leng by Smart
Impunity KH made waves after becoming the only non-MPL team to reach the MSC 2021 playoffs, defeating EVOS SG 2-0 in the first round, before eventually succumbing to Execration in the second round.
They will be competing without their star jungler Pich "Wightnite" Sopheak this year, the only player to get a Savage at MSC 2021. However, that may not matter at all. The team recently won the MPL KH Spring Split 2022 with Chhuon "Oppi" Phengkong now taking on jungle duties instead of his usual gold lane or midlane role.
And with most of the original MSC 2021 players still competing under the Impunity banner, it's exciting to see just how they'll perform in Group D against Singapore's EVOS SG and Malaysia's Orange Esports in the group stage.
---
9. Falcon Esports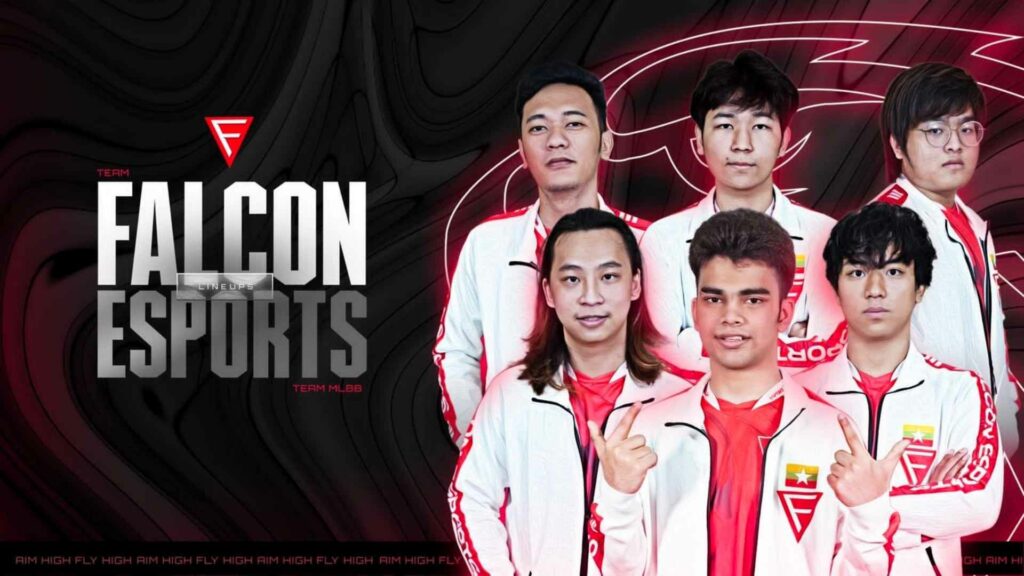 Credit: Falcon Esports
Falcon Esports are an unknown quantity going into MSC 2022. Pyae Sone "JustiN" Khant, Min "Naomi" Ko ko, and Silent were from Ronin Esports, a team from Myanmar who performed exceptionally well at the ONE Esports' MPL Invitational 2020, but the team remains a wildcard in the tournament.
Ronin eliminated Execration and EVOS SG in the invitational, immediately putting them on everyone's watch list until they disbanded in 2021.
This will be the first time we'll see a team from Myanmar again on the big stage, since the M2 World Championship in early 2021. Most observers had counted out the region at M2, but Myanmar's Burmese Ghouls reached the grand final and almost beat MPL PH powerhouse Bren Esports in a best-of-seven thriller.
With a flawless track record in the local scene and veteran players on the roster, Falcon Esports will surely have something up their sleeves on the group stage.
---
10. Orange Esports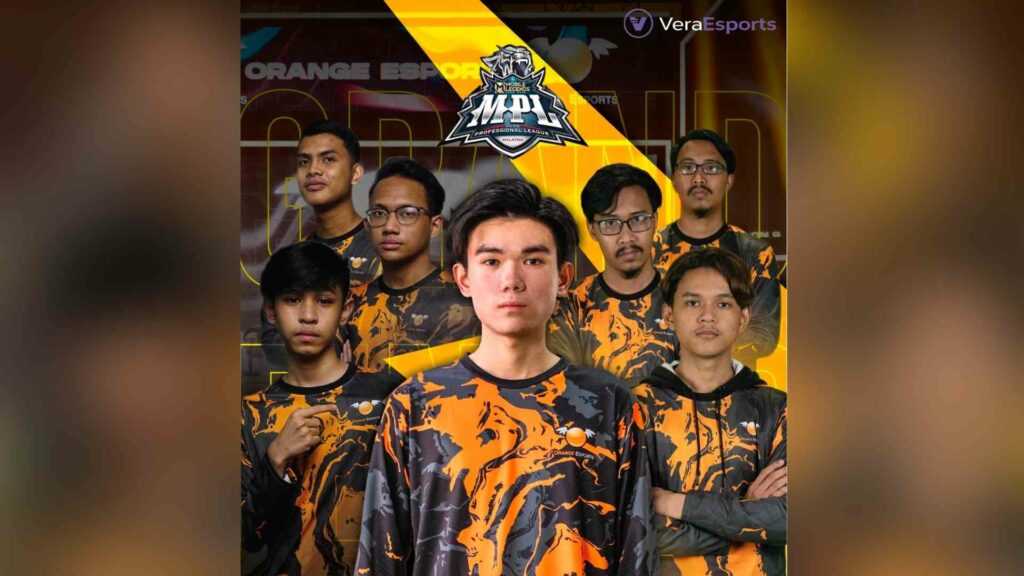 Credit: Orange Esports
Orange Esports finally got their big break after finishing second at MPL MY Season 9, clinching an MSC 2022 slot, their second international tournament since joining the league in MPL MYSG Season 5.
Orange Esports have made several changes to get to where they are today, and their revamped roster will face their biggest test yet against international teams at MSC 2022. It will be a difficult road for the squad, but the team may still surprise us yet.